We are more effective when we have peace of mind
CRS accompanies the worker from the moment of his landing in Israel until his flight back to his country through logistical and social support.
The idea for the service we offer stems from the need we have identified on the ground, and since then it has only continued to improve. We are well aware of the challenges faced by workers, who are far away from home, who find themselves in a new and unfamiliar environment and are required to put valuable time into getting oriented and logistical matters unrelated to the work itself. These circumstances have a great influence on the degree of motivation and personal feeling.
In order to enable workers arriving in Israel to feel comfortable and to focus on work, we concentrate on all the surrounding conditions. The result is an increased sense of security that translates into productivity and effectiveness at work.
CRS is committed to taking care of all the big and small details that make up a successful experience of the stay in Israel. Our contact person is available for the worker 24/7 and assists in any logistical or personal matter that arises before or during the stay, according to the chosen track.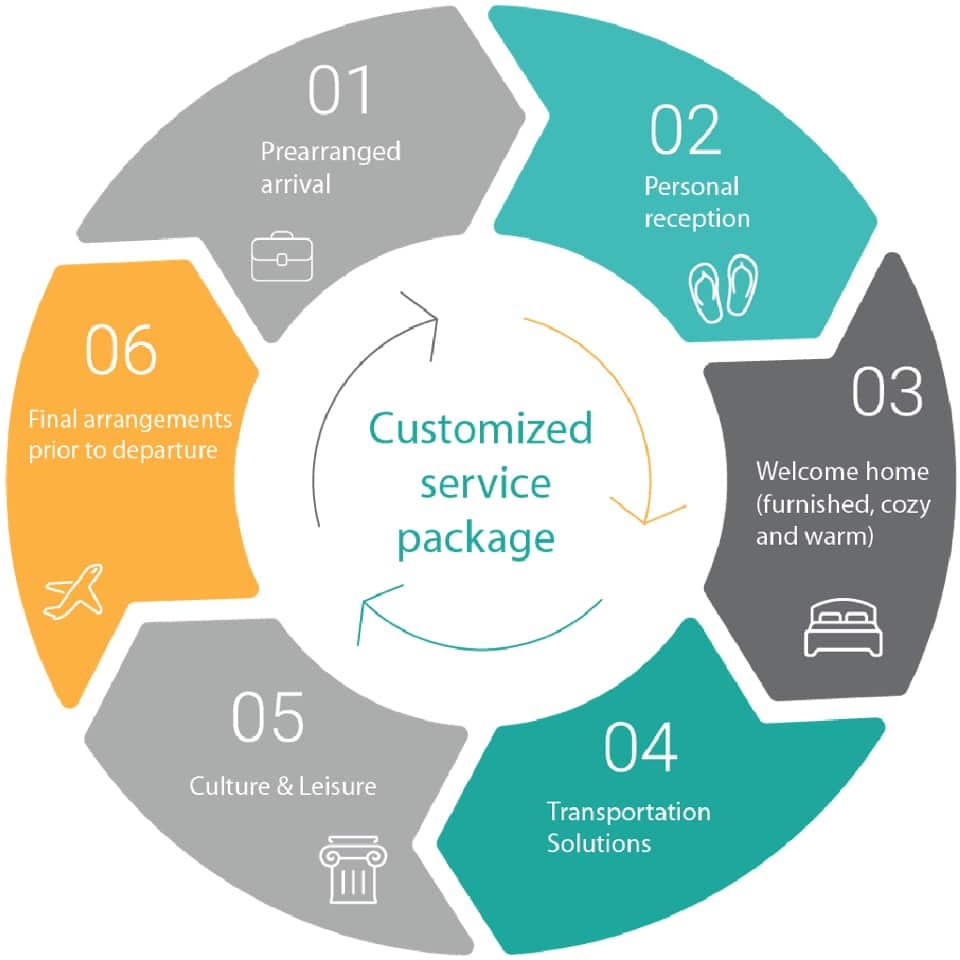 Prior to landing in Israel, preparations are made in advance Booking flights to Israel and organizing transportation solutions in advance
Work permit – expense, extension and legal support
Personal absorption [safe and pleasant] Absorption in the field and transportation to the apartment, bureaucracy such as banks, post office
Welcome to a well-equipped, comfortable and clean house Everything you need in the apartment – food, equipment and appliances, cleaning, various shopping and more
Transport and public transportation Transportation solutions for workers, with or without a driver's license
Handling car rental, including ongoing monitoring – in order to prevent unnecessary fines.
Culture and Entertainment Exposure to local culture and leisure activities, including making reservations for shows/restaurants/events.
Just before the flight back home Preparing and organizing for the return back home, including packing and logistics, booking flights and personal escort to the airport.
Choosing the exact track for you
We have created three modular tracks which from our experience suits most companies/expert workers in Israel.
Are you interested? We will be happy to look for a property for you, without any obligation on your part.
In order for us to start the process of locating a suitable property and recommend the most efficient service track for you, without any obligation/payment on your part, we would like to ask you to fill out the Customization Form
A guided Tour will be set up in 72 Hours